TechCon has a rich, 40-year history as the educational event for anyone in public media who works in technology. Evolving with the industry, the conference brings together Broadcast, Digital, IT, Traffic and Station Management professionals for in-depth and rewarding sessions and discussions.

As an attendee, you're going to learn something here. As a presenter, you're going to share your knowledge with colleagues from around the system, helping public media to both improve and continue moving forward.

THANK YOU TO EVERYONE WHO SUBMITTED PROPOSALS! The 2020 Call For Proposals is now closed. The CFP typically runs from September into October the year prior to the conference. To sign up for our mailing list, click here now.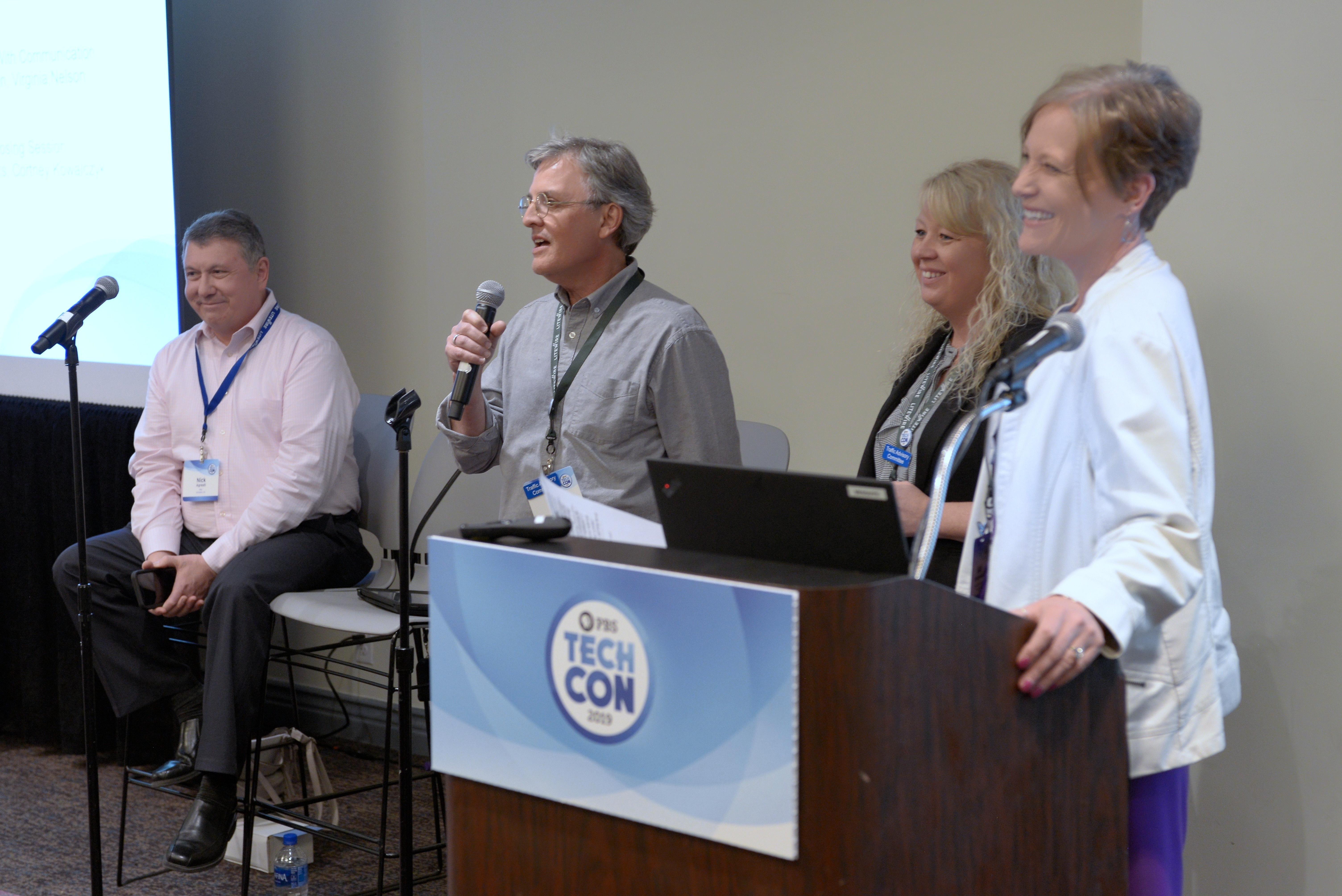 NEW TRACKS & TOPICS FOR 2020...
Call For Proposals Deadline
11pm Eastern time on WEDNESDAY, OCTOBER 16. Proposals go to our review team the next day, so we are unable to offer extensions.

Some details you'll note in this year's Call For Proposals:
1) We are using a new Abstract Management system, Cvent. Cvent will require you to register and create a username/password combo. Once you do that, you can submit as many proposals as you wish until the October 14 deadline, and you can revise up until the deadline.
2) PBS staff members should consult with your supervisor before submitting any proposal.
3) Please note that with over 100 speakers every year, TechCon cannot possibly comp all its speakers' registration and maintain our financial viability. All speakers *do* need to register for the conference, and we do offer single-day and session-only options for speakers if needed.

Agenda Planning Timetable:We look forward to reviewing your abstract and thank you in advance for contributing to our program. We expect to send acceptance notices by mid-December 2019.

Topic Area (choose most applicable)
Production / Post-Production: making the content, producing across multiple platforms
Media Processing & Management: ingest, transcoding, QC, archive, metadata
Traffic / Scheduling: breaks, logs, flights, promo reels, interstitials
Distribution / Consumer Experience: direct satellite, MVPDs, over the air, online, apps, ATSC 3.0, interconnection, playout & master control, local livestreaming
Promotion / Engagement: content discovery, social media, marketing, outreach
Analytics: measurement, reach, stats
I.T.: enterprise, cybersecurity, cloud storage/archive
Business / People / Management
Public Safety
Other (please explain)

Platform (choose multiple)
NOTE: we are particularly interested in proposals across multiple platforms
Broadcast
OTT
Mobile
Web
Not applicable

Session Level (choose one)
Introductory
Intermediate
Advanced

Session Format (choose one)
Lecture
Panel
Lab / Hands On
Other
Group discussion / collaboration
Session Details:
Sessions at TechCon are typically 50 minutes in duration, and we ask that you build in 10-15 minutes in that time for Q&A, depending on the structure of your session.

There is a 10,000 character limit for submissions. Our submission guideline is that we ask that you provide enough information and background for the Agenda Team to evaluate your proposal fairly, and come away with a complete understanding of the material you are going to be covering.

Some criteria we look for:
What is the takeaway or actionable information being presented at the session?
What is the relevance to public media and/or public television staff, and how will the material improve their work or workplace?
Is this an educational session or a sales pitch? In keeping with the educational mission of both the conference and PBS, we seek to ensure our sessions are educational in nature.